About Us
Experience interactive golf at its finest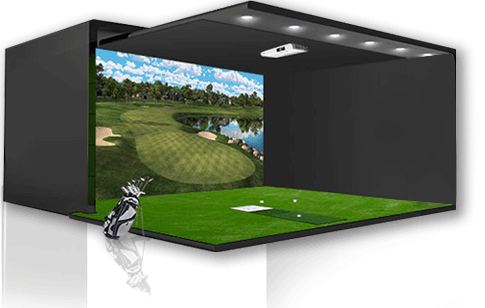 Come visit The Tee Box Indoor Golf Club, it's the South Shore's golfers' choice for indoor golf entertainment.
Tee-times, office parties or birthdays, our rich private clubhouse atmosphere is perfect for your indoor golfing needs.
We are open for all the indoor golf entertainment you can handle.
Upscale atmosphere, exceptional service, and crisp HIGH-DEF photographic simulator images, ensure that when you visit The Tee Box Indoor Golf Club , you will never experience anything like it anywhere else. The Tee Box Indoor Golf Club is great for both day or evening golf outings.
Come see why so many golfers have chosen The Tee Box Indoor Golf Club for their indoor golf entertainment.
The Tee Box has three golf simulators, a pool table and a beer and wine license, as well as several high definition televisions for enjoyment and relaxation. All three golf stations are high definition simulators, with 21 Tournament Players Club courses to play and more features available. The revolutionary golf simulators combine high-resolution digital images and satellite data into a 3D model of a golf course to create a realistic indoor experience. The golf courses are made to look so real, every tree, bunker, and hazard is reproduced exactly as you would see it when playing on the actual course.
How it works
Players choose from a variety of course options and settings. Once the course is set they begin playing like any course, except the golfer is swinging at a virtual screen of the course chosen. Using the driver the player would hit the ball with force off the tee toward the screen. Cameras and sensors on the ceiling of the "golf box" and in the screens capture the angle and force of the golf ball and determine how far the ball travels. The virtual screen has several layers of sensors, when aiming for the hole, the sensors track the ball to the hole and by touch determine if it goes in.
The Tee Box offers single and multi-player game options as well as room rentals for private functions. The simulators rate is $45 per hour, this is per hour regardless of the number of players.
The Tee Box is located in the Shelby Plaza, 284 Monponsett Street Halifax, MA. For information call 781-754-7218.